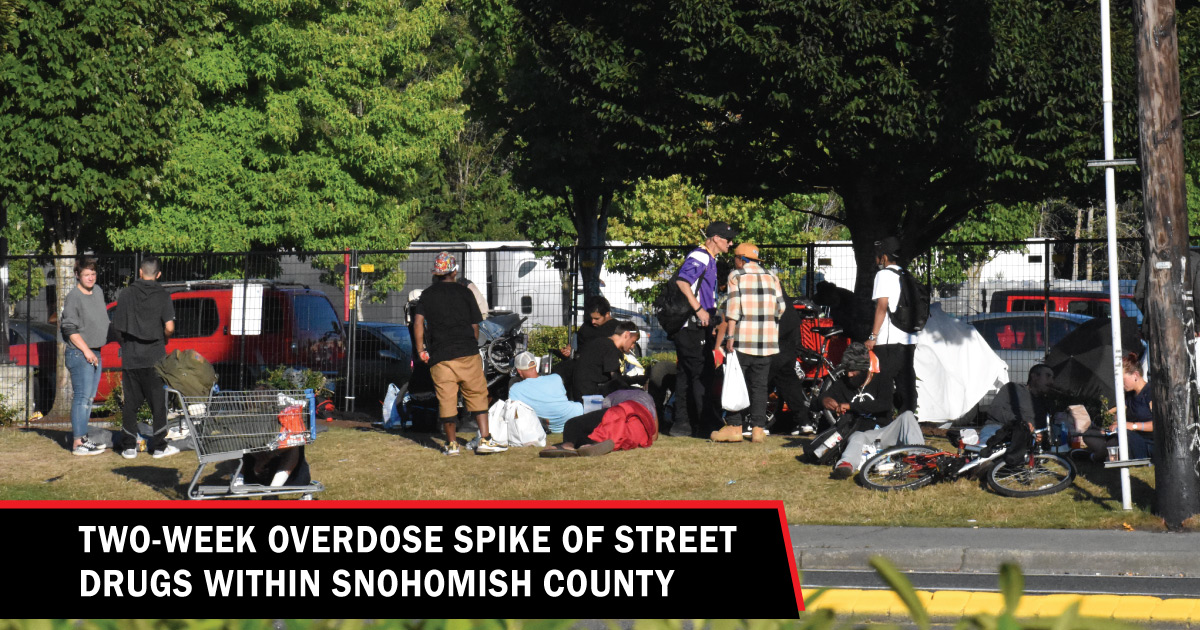 Two-week spike in illicit drug overdose in Snohomish County
EVERETT, Washington, August 24, 2022— Between July 26 and August 8, 2022, a two-week period, Snohomish County first responders were called to 40 known or suspected overdose incidents involving street or prescription drugs, some of which resulted in the death. By comparison, records show that medical and law enforcement teams responded to 10 suspected or confirmed overdoses in the previous July 2022.
The Regional Drug Task Force is asking for the public's help in reducing the high volume of illicit drugs in order to save the lives and livelihoods of friends and loved ones.
Although counterfeit oxycodone blue pills containing fentanyl are the most common, according to Lt. David Hayes of the Snohomish Regional Drug Task Force, in recent months there has been an increase in fentanyl in powder or crystal form. and now multicolored counterfeit pills. It is a common practice to mix fentanyl with other common street drugs, in many cases not disclosed to the user, creating unknown or unwanted effects or even death.
Snohomish County medical examiner records reflect at least 67 overdose-related deaths occurred locally in the first four months of 2022. Fentanyl was present 58% of the time in these cases according to blood toxicity reports. The second most common drug is methamphetamine, often combined with fentanyl.
"The presence of the dangerous drug fentanyl, in our community, continues to grow and threatens lives and public safety in our county and state," wrote Lt. Hayes in today's press release. "Members of the public should be aware of the prolific supply of fentanyl and methamphetamine in our community and take steps to protect themselves and their friends and loved ones."
Resources are available for addiction and behavioral health treatment at https://www.snohomishcountywa.gov/5442/Crisis-Resources. One can also learn more and leave tips regarding drug dealing via the Opioid Crisis page on the Snohomish County Sheriff's Office website at https://www.snohomishcountywa.gov/3948/The-Opioid-Crisis .