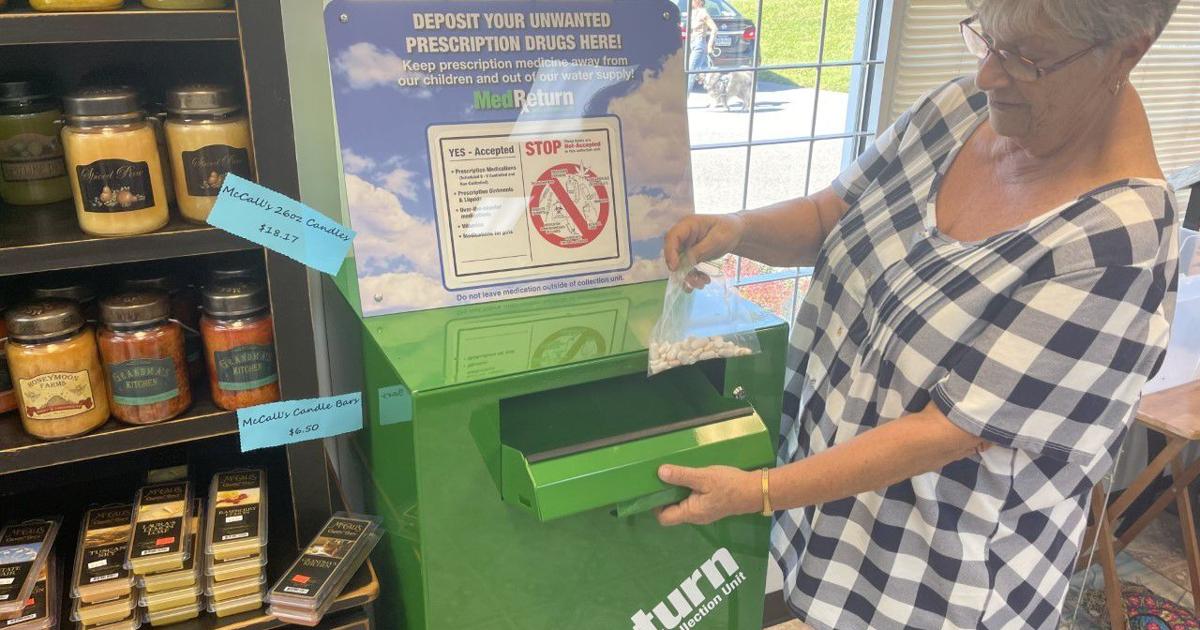 Two New Prescription Drug Return Boxes Placed in Berkeley County | Journal-news
MARTINSBURG — Two new prescription drug return boxes were placed at Reed's Pharmacy in Spring Mills and Hedgesville on Tuesday to encourage the proper disposal of prescription drugs.
The boxes were donated by the OnTrack Anti-Drug Coalition through a Community Anti-Drug Coalitions of America in Action grant received from Community Connections.
The Jefferson-Berkeley Alliance on Substance Use Prevention, along with the OnTrack Anti-Drug Coalition, organized the tape-cutting at pharmacies, with Hedgesville's being the first prescription drug return box in that area.
Lou Anne Kramer of the Jefferson-Berkeley Alliance on Substance Use Prevention and Alison Mee, Coalition Coordinator with the OnTrack Anti-Drug Coalition, were delighted to share news of the new boxes, saying it's crucial and important to get rid of prescription drugs properly and have a place to do it.
"The reason we partnered with Reed's Pharmacy to bring one to Hedgesville is because while researching the area, we realized there was a lack of resources as there was no no drug drop box in Hedgesville," Mee said. "There are drug return boxes all over the region, and there are several in Martinsburg. We try to look for places like that in the community where there is some kind of need.
The Berkeley County Sheriff's Department is also a partner in the project, as it will be in charge of drug disposal.
"It's so important. People are more likely to do the right thing when it suits them," Mee added. "We want everyone in the community to know that's what you do with leftover medicine."
Kramer also stressed the importance of safely disposing of drugs in designated boxes.
"Don't become the dealer," she says.
Needles cannot be accepted in drop boxes. Kramer and Mee said the best place to dispose of needles is in the health department.
They added that National Medication Take-Back Day will be held on October 29 from 10 a.m. to 2 p.m.
For more information on the OnTrack anti-drug coalition, visit https://www.erfrn.info/ontrack. For more information about the Jefferson-Berkeley Alliance on Substance Use Prevention, visit https://www.jeffersonberkeleyalliance.com.