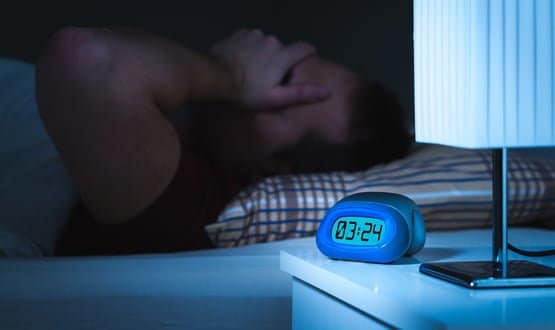 NICE recommends the insomnia app as an alternative to medication
An app that uses cognitive behavioral therapy techniques to help people overcome insomnia has received a recommendation from the National Institute for Health and Care Excellence (NICE).
Big Health's Sleepio uses an artificial intelligence (AI) algorithm to provide people with tailored therapy and offers a six-week digital self-help program that includes a sleep test, weekly interactive sessions with users encouraged to keep a diary of their sleep habits. . Sleepio was rolled out to the south of England towards the end of 2018 and in 2019 it was made available across London.
NICE recommends the Sleepio app be used as a cost-effective alternative to prescription drugs after the Medical Technology Advisory Board evaluated the platform.
The committee concluded that Sleepio is more effective than conventional treatment options (sleep hygiene and medication) in reducing symptoms of insomnia in adults. This has been demonstrated by an independent economic valuation of NHS services in the Thames Valley.
Jeanette Kusel, Acting Director of MedTech and Digital at NICE, said: "Our advice on Sleepio provides GPs and their patients with evidence-based recommendations on a digital treatment option for insomnia.
"Our rigorous, transparent and evidence-based analysis found that Sleepio saves the NHS in primary care compared to sleeping pills and sleep hygiene. It will also reduce the dependence of people with insomnia on addictive drugs such as zolpidem and zopiclone.
"This is a good example of how digital health technology can help the NHS. Evidence has shown that using Sleepio reduces the number of GP appointments for people with insomnia and will also reduce the number of prescriptions for sleeping pills dispensed by pharmacists.
Sleepio was developed by Professor Colin Espie, clinical psychologist and sleep specialist.
"We are delighted that Sleepio has become the first-ever digital treatment to receive NICE guidance after rigorous evaluation," Professor Espie said.
"Digital therapies are not wellness apps; they are appropriate treatments supported by data and clinical evidence, suitable for evaluation by world-renowned bodies such as NICE.
"With the increase in demand for mental health support over the past two years, scalable and clinically proven digital technologies simply have to be part of the solution. The positive results thanks to NICE guidance are an important step towards this goal, helping to reduce the backlog of NHS care and provide safe, evidence-based and accessible support to all who need it.