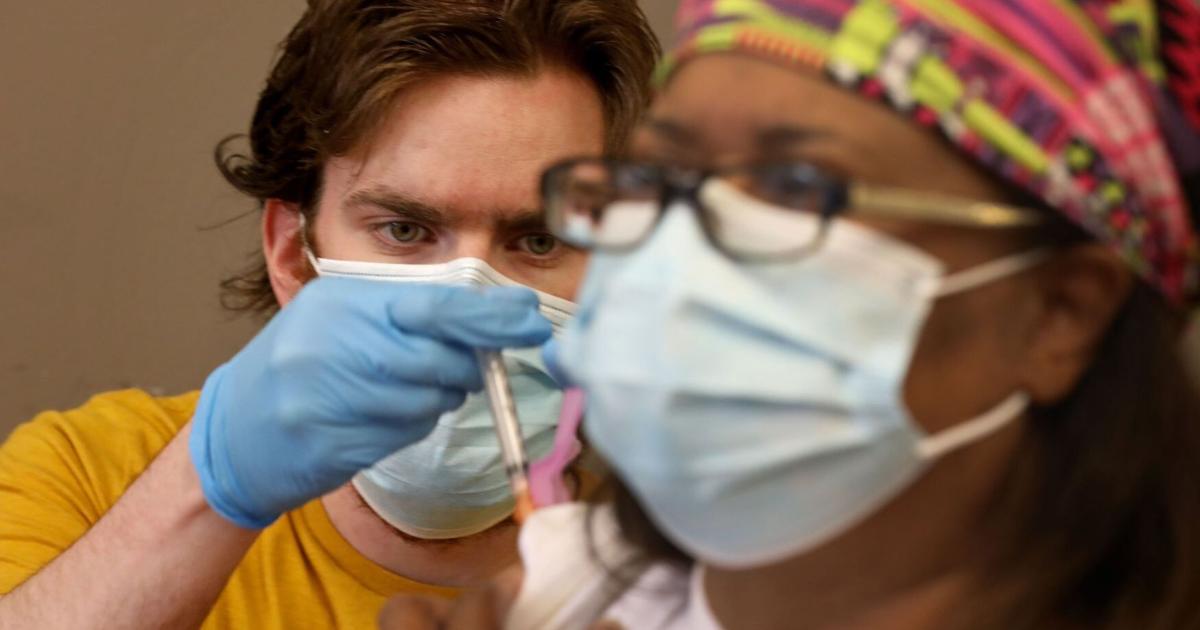 New Missouri law protects doctors who prescribe off-label drugs ivermectin and hydroxychloroquine | Policy
JEFFERSON CITY — A new law in Missouri bars pharmacists from interviewing doctors who prescribe the controversial off-label drugs ivermectin and hydroxychloroquine to patients.
The measure, which will take effect in August, was signed into law by Gov. Mike Parson on Tuesday after being approved by the Legislative Assembly in May.
Under the law, state medical licensing boards would be prohibited from punishing or revoking the medical licenses of doctors who "legally" prescribe the two drugs, which have become unproven alternatives to treating COVID-19 in patients. people opposed to vaccinations.
The law also prohibits pharmacists from contacting a doctor or patient "to dispute the efficacy of ivermectin tablets or hydroxychloroquine sulfate tablets for human use" unless the doctor or patient asks about the effectiveness of drugs.
Ivermectin is generally used to treat parasitic worms in horses. The drug is licensed for humans to treat infections caused by parasitic worms, head lice and skin conditions like rosacea, but not COVID-19.
"You're not a horse. You're not a cow. Seriously y'all. Stop it," the US Food and Drug Administration tweeted in August 2021.
In September 2021, Dr. Steven Brown of Chesterfield told KMOV (Channel 4) that cases of ivermectin toxicity had occurred at Mercy hospitals across the state. Brown is a Virtual Care Physician for Mercy.
"People who are addicted to ivermectin and not vaccinated have a huge false sense of security," Brown said. "I've seen people with ivermectin toxicity in the ER after taking the animal formulation. I've seen people who relied on ivermectin to keep themselves from getting COVID who are on ventilators and who are deceased.
Hydroxychloroquine was developed to treat malaria caused by mosquito bites.
The FDA in July 2020 said hydroxychloroquine had no benefit in reducing the likelihood of death or speeding recovery from coronavirus.
The agency has also received several reports of people being hospitalized after taking ivermectin intended for livestock, according to its website.
The Missouri Pharmacy Association opposed the legislation.
"We weren't happy with the whole discussion. I think we've gotten the language where it's tolerable for pharmacists," executive director Ron Fitzwater said Tuesday. "It's an example of something that happens when you let outside factors get involved in politics. It's too bad.
The legislation, which was added as an amendment to a package of changes to medical licensing regulations, was sponsored by Sen. Rick Brattin, R-Harrisonville.
He said he had heard doctors worry about the potential repercussions if they prescribed the two drugs.
"They were worried about potentially losing their licenses if they were returned," Brattin said Tuesday. "They wanted something done about it."
He said both drugs had become "politicized" during the pandemic.
"Some pharmacists wanted to start acting like doctors and denying the filling of prescriptions. This restores the professional balance between doctors and pharmacists," Brattin said.
Rep. Patty Lewis, D-Kansas City, earlier told the Kansas City Star that Democrats agreed to the bill's wording to satisfy a group of far-right conservatives in the Senate.
Brattin, who is aligned with the Senate's "Conservative Caucus," is running to represent Missouri's 4th congressional district.
The legislation is House Bill 2149.
Posted at 2:43 p.m. Tuesday, June 7.