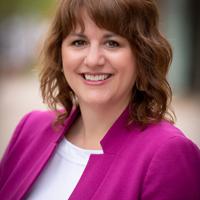 Misguided bill raises prescription drug bills | Opinion
Governor Jared Polis kicked off this year's session with a laudable promise: "Saving money in Colorados and keeping our state affordable is my top priority this session." Health insurers support this sentiment, but key features of this year's legislative program undermine Polis' commitment.
Nowhere is this more apparent than in the recent introduction of Bill 22-1370: Coverage Requirements for Health Care Products. The legislation purports to help reduce consumer drug expenditures, but in reality will increase premium costs for Coloradans by approximately $17 to $36 per member per month. This equates to a 5.7% to 13.6% increase in the premium cost for each member per month to line the pockets of Big Pharma. This will increase health care costs for Coloradans.
This bill eliminates the tools carriers use to mitigate the high prices pharmaceutical companies set for their drugs — the same tools used by Medicaid and Medicare to lower costs for consumers. These tools include step therapy, formulary levels, and drug discounts to help ensure consumers get the most clinically appropriate and cost-effective prescriptions to reduce premiums and out-of-pocket costs. In Colorado, pharmaceutical costs are estimated to have increased by 87% between 2013 and 2019.
Yet rather than do anything to bring down the price of prescription drugs, the bill sets in place policies that are in direct contradiction to the administration's own 2021 report on reducing drug costs. by prescription in Colorado. In that same report, the Polis administration says lawmakers should stop at the policy of consumer rebates at point-of-sale, "because it can incentivize consumers to take — and reward manufacturers for promoting — drugs." more expensive brands.
The report also states that "step therapy helps reduce costs by first encouraging the use of safer and/or less expensive drugs, then allowing the patient to 'switch' to another drug if necessary to achieve desired results". However, this bill includes the very policies the administration has warned against.
Nothing in this bill will reduce the prices of pharmaceuticals, which both consumers and carriers want. Instead, it will actually increase the amount of money going to Big Pharma. But don't take my word for it. Read the US House of Representatives drug prices report released in December. According to a three-year survey, pharmaceutical companies are:
"Raise prices on the dropout, especially when they succeed in delaying or blocking competition. Internal documents reveal that the companies raised prices to meet ever-increasing revenue targets, which in some cases were tied to higher salaries for executives.
"Several companies have also used patient assistance programs and donations to third-party organizations – which were apparently intended to help patients afford expensive drugs – as tools to gain positive public relations, increase sales and increase The committee's investigation found new evidence that companies have been emphasizing the significant returns on investment from these programs in the form of increased sales, particularly for drugs approaching loss of value. For example, internal documents from Teva and AbbVie indicate that these donations were intended to boost sales or attract patients who might not otherwise have used the companies' drugs.
Health insurance providers have worked hard to reduce premiums by 28% since 2019 and expand insurance choices across the state. But further premium cuts aren't possible when the administration pushes policies it already knows run counter to saving money on health care.
Coloradons across the state should be clear – we expect the governor to deliver on his promise of affordability and stop this bill.
Amanda Massey is executive director of the Colorado Association of Health Plans.